FOODTASTIC FRIDAY is HERE!!!
There are no rules, just suggestions: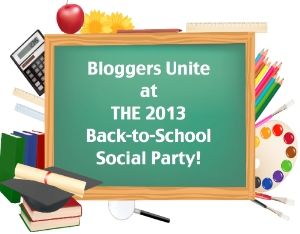 1) Click on the Back-to-School Social Party button above and sign up!
Never been to BlogHer? Here's your chance to go to a blogging conference! Ticket prices FREE-$25!
2) Click on the link ahead of you. Follow that blogger.
3) Stumble it and/or Pin it, Google + it, Comment on it!
4) Leave a comment here too, so we know you've visited.
Grab our button!